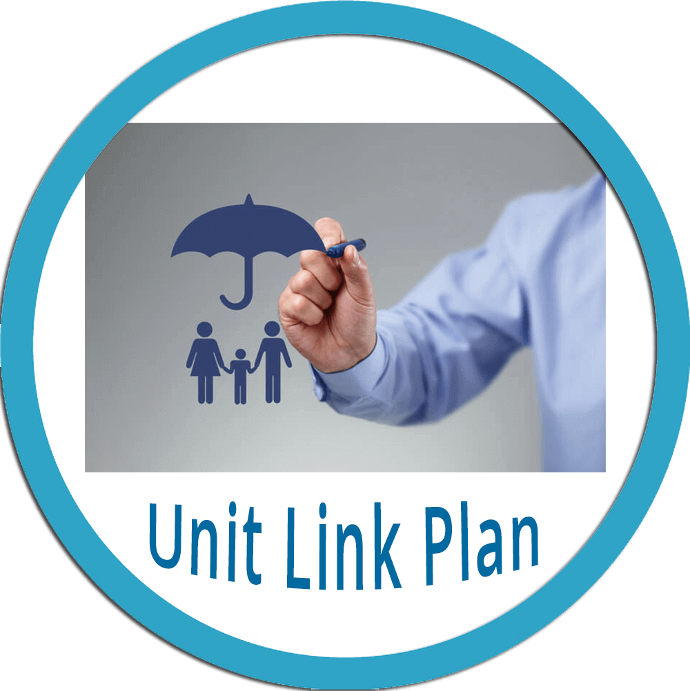 UNIT LINK PLAN
Insurance is a financial product that has quite a few variants depending upon what exactly is being insured and what use will the premium amount be put to. Life insurance plans, health insurance plans, and loan insurance plans are some of the most common insurance plans that we come across when we learn about insurance policies. Unit-linked insurance plan is a widely acclaimed investment cum insurance instrument across the globe. Unit-linked insurance plans or ULIPs as they are generally called is integrated financial product that has features of both insurance as well as investment.
ULIP is a financial instrument that offers customers the best of both the insurance and the investment world. ULIPs are provided by insurance companies to customers who want to avail themselves of insurance as well as grow their money while at it.
ULIPs offer customers insurance coverage as well as a choice to capitalize on various investment tools like stocks, bonds, and mutual funds. The double benefit of protection combined with the freedom to choose your investment avenue makes ULIPs a truly popular financial instrument among customers.
How do ULIP works?
A ULIP or a Unit Linked Insurance Plan is a financial instrument that provides risk cover as well as investment options for the policyholder. ULIPs permit the policyholder to invest in stocks, bonds, or mutual funds. The policyholder can choose the investment type based on his risk appetite as all options guarantee returns.

ULIPs do not assure returns and are primarily positioned as a long-term wealth generation product.

When policyholders invest money in ULIPs, the insurer is given the option to choose an investment option between Equity, Debt, or a mix of the two.

The investments are managed by fund managers from the insurance company, taking away the need to track the investments.

ULIPs allow the policyholder to invest in multiple options, ranging from low-risk to high-risk as the case may be.

ULIPs also allow the policyholder to switch between their investments, allowing them to maximize their gains when market conditions are conducive.
Why you should buy ULIP?
A ULIP provides investors with several advantages, which are listed below:
Flexible: ULIPs offer investors the option of switching between funds, resulting in better choices for the investor. Investors can choose to invest in either debt or equity funds depending on their risk appetite and market conditions.

Risk appetite: ULIPs offer investors the to pick and choose their investments based on their risk appetite. Low-risk appetite investors can choose to invest in debt funds and those who are willing to take a higher risk can opt for equity funds.

Tax benefits: With ULIPs being life insurance products, they offer tax benefits in the form of tax-free maturity provided the sum assured is 10 times the premium.

Low charges: ULIPs do not have high charges associated with them. IRDA has capped the annual charge on ULIPs at 2-2.25% p.a. for the initial 10 years, with the charges on par with those of mutual funds.

Long-term investment: ULIPs are a long-term investment option due to the increased lock-in period which also reaps bigger returns.
Features/Benefits of ULIP
Flexibility

Transparency

Liquidity

Multiple Benefits out of a Single Scheme of

Risk Mitigation

The benefit of life insurance and market-linked returns

ULIP is meant for long-term investment
ULIP eligibility criteria
The eligibility criteria for ULIPs are mentioned below:
Should meet the criteria for entry age (depends on the insurer and policy type).

Should be below the maximum entry age (depending on the insurer and policy type).

Should be able to make the premium payments as per the policy selected.